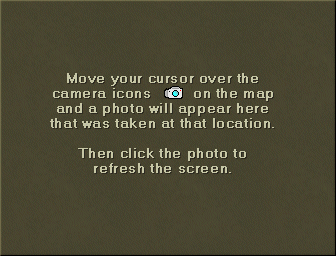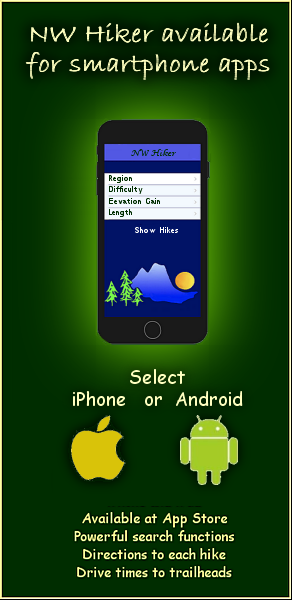 THE FOLLOWING MAP IS NOT TO BE USED FOR NAVIGATIONAL PURPOSES.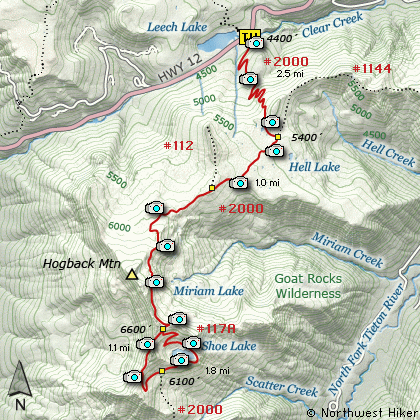 Map of the Shoe Lake, PCT, White Pass, Goat Rocks Wilderness Hike

Length: 15.5 Miles round trip
Elevation Change: 2900' Elevation gain /700' loss
Season: Mid-Summer thru Fall
Difficulty: Difficult
Permit: NW Forest Pass Required
Features:

NEW!
Click for PDF Topo Map of this Hike

This is one of the most popular hikes in the Goat Mtn Wilderness. Having said that, only once have I met more than a couple of people while hiking to this lake. The trail head is along US Hwy 12 just a bit east of White Pass. This hike is almost entirely on the Pacific Crest Trail #2000.

The trail begins to climb rather steeply right off the bat. The first 2 miles are uphill and in dense forest. At about 2.5 miles you will come to the junction to Trail #1144 to Twin Peaks to the east. Also, at this point the trail begins to wander in and out of the dense forest and offers more meadow views.

In season this hike is a walk through wildflowers. Almost from the beginning and certainly at the end, wildflowers of many types are replete. The trail skirts the White Pass Ski Area but you never actually see any of it.

At about 5 miles the trail enters a very open area. At about 5800' elevation the trees are small and further apart. The trail now follows along the east side of Hogback Mountain and is almost entirely out in the open.

At about 6.5 miles the trail crosses over a saddle and you get your first views of the Goat Rocks in the near distance and Shoe Lake below you. It is a short walk to the junction of the trail that will take you to the east around Shoe Lake and eventually back to the Pacific Crest Trail.

The trail drops about 700' elevation descending to Shoe Lake. In season this area around the lake is an absolute floral garden. And the views never quit. It is no wonder why this hike is so popular. Following the trail around the east side of the lake brings you to the best views of the lake.

After enjoying this gem of nature, continue on the trail until you meet up with the PCT #2000. Bear right and climb back up the 700' you lost to the saddle about Shoe Lake. Then follow the trail back to its trail head.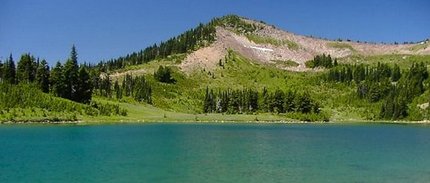 Shoe Lake
How to get there:
NEW!
Click for PDF Directions Map of this Hike
From I-5 junction with US Hwy 12
Travel east on US Hwy 12 for about 64 miles to Packwood. From Packwood travel east on US Hwy 12 for about 21 miles, and just after passing White Pass and beginning to drive downhill, you will come the Pacific Crest Trail. Bear right into the parking area for the trail, which is the trailhead for this hike.
---
A Virtual Hike of the Goat Rocks Wilderness Area